Core Values
OF ESSENTIAL MATERIALS
Essential Materials is an exceptional raw material supplier of building and construction, CASE materials, plastics, ink, agriculture, and ceramics. Our ingredients help clients continuously thrive in innovation, product improvement and development. Each of our partnerships are built on communication transparency and industry expertise. We serve Arizona, California, Oregon, and Washington.
more about

our territories
WE STOCK MATERIALS

We don't believe a customer should wait for the distributor to receive materials.

WE PROVIDE EXPERTISE

We sell the products, and we believe we should know everything about them before we do.

WE FOSTER RELATIONSHIPS

We are here for our customers from the beginning. Samples, education, and continued support.

WE REJECT COMPLACENCY

We work hard to gain relationships. Keeping them takes even more effort in which we are prepared to give.
11 States | 11 Principals
Delivers unprecedented focus and allows us to grow our business by growing our partner's businesses. .
more about

Our Principals
Focus

Streamlined sales process to maximize efficiency and effectiveness.

Market Strategy

Industry-specific focuses to ensure comprehension as well as synergy.

Ability to Scale

Easily adaptable to increased customer demand without the headache of supplier disarray.

Extensive Knowledge

Strong relationship with our 3rd party Technical support allows more time for improvement rather than briefing.

Territory Sizing

The 11² model, 11 principals, 11 lines—a simple idea to ensure customer service, product knowledge, and territory management.

Consolidated Portfolio

Each product we carry is specifically selected only if they work harmoniously with the others.
Raw Materials
from Los Angeles, Phoenix, Seattle & Portland
Essential Materials is the go-to raw material distributor for Arizona, California, Oregon, and Washington! No matter what process is used or product developed, our raw materials help our clients achieve the plasticity, overall workability, color, and strength in their end product. Your success is our success.
Our Industries ESSENTIAL MATERIALS
Let us provide you with the resources to be as successful as you can be. Industries we serve in Los Angeles, Seattle, Phoenix, and Portland include:
Building and Construction
CASE
Plastics
Cosmetics & Personal Care
Stay Informed
LATEST COMPANY NEWS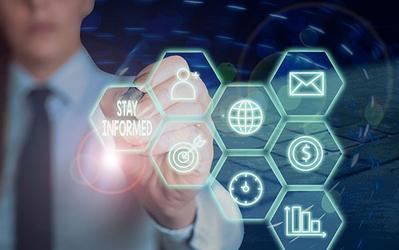 ASSOCIATIONS:
Los Angeles Society for Coatings Technology - LASCT
Arizona Society for Coatings Technology
Society of Cosmetic Chemist, California Chapter
We Are Moving!

We are excited to announce that on September 1st, 2022 Essential Materials will be relocating to a larger, modernized office located at:

1111 Bayside Drive
Suite 290
Corona Del Mar, CA 92625

We have been working steadily to create both a modern and functional office environment for our team that will have an atmosphere which will encourage productivity while embracing a healthy work environment. Our Suppliers/Partners and our Customers are invited to visit where we can discuss product needs and future requirements.
COVID-19 News
We at Essential Materials fully understand these very tough times we are all going through. We are here to support you and each of your customers to continue to develop, innovate and manufacture your essential products. Our team is safely working from home and will continue to deliver first class service on all aspects. Essential Materials and our Partners are here to support on anything you may need. On behalf of our team, we wish the best to you, your teams and families during these difficult times. Please feel free to reach out to any of our members if you need anything. Take care and be safe!!