Our Principals
Essential Materials

Thiele
A privately-held company founded in 1946, Thiele Kaolin Company® is committed to delivering customer satisfaction, quality products, and reliable service, Thiele tailors every order to meet your needs. Industries served include building and construction, CASE, ceramics, paper, adhesives, printing inks, agriculture and more.
---
Thermafiber
ThermaFiber FRF Filler/Reinforcement Fiber is a top quality mineral wool fiber with properties that enhance the performance of a variety of different products due to its fire and heat resistance capabilities. This cost-effective fiber retains its integrity at higher temperatures than glass fiber and demonstrates excellent wear resistance. Essential Materials distributes their industrial grades covering paints, plastics, cement applications, CASE, building and construction and more.
---
ShortMountain Silica
Short Mountain Silica is a producer of high purity silica for both the consumer and industrial markets. Our reputation for consistently producing high quality silica products and focusing on the customer has been true since our founding in 1987. Essential Materials distributes a bright white sand for golf courses, lawn, landscape, building and construction and recreation needs, as well as FRAC sand for the oil and gas industry.
---
Natural Minerals
In addition to the ceramic talc mines, Natural Minerals owns and operates mines with whiter, platy talcs that are widely used in all primer and exterior finishes. These talcs improve flatting, leveling, brushing ability, while reducing gloss. Talc is a cost-effective ingredient allowing a reduction in pigment costs. Talc has rust inhibiting and corrosion resistant properties, which helps produce improved installed life and provides superior products. Applications include: Ceramics, Building and Construction, Paints, Agriculture, Plastics, Roofing and Rubber.
---
Reverte Minerals America
Reverté produces a large variety of Calcium Carbonate solutions to their customers. Products range in cut size from 3 millimeters to as small as 3 microns. Reverte has products in powder form, natural and treated form, as well as liquid slurry form. Reverte products are well suited for many markets including but not limited to Coatings, Adhesives, Sealants, Elastomerics, Plastics, Inks, Ceramics, Construction and Agriculture. Focusing on providing an added value, Reverete has an extensive Technical Department offering solutions to the selection and use of their Calcium Carbonates in each application while collaborating to search for the most adequate answers in satisfying everyday customer needs.
---

Southeastern Performance Minerals
Southeastern Performance Minerals, LLC operates a state-of-the art muscovite mica facility that is based on patents which cover the separation of mica from the sedimentary deposits of clay, sand, and mica. SEPM patents also cover the grinding of muscovite mica into a variety of high purity, high aspect ratio, low bulk density, mica products for numerous markets. These markets include Coatings, Adhesives, Sealants, Elastomerics, Plastics, Construction, Rubber, Cosmetics, and many more. SEPM partners with customers to develop unique products offering tailored made solutions that will fit their needs.
---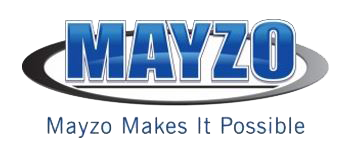 Mayzo
As a diversified, global chemical supplier, Mayzo provides innovative solutions and products to a variety of markets and industries. Mayzo has several core areas of specialization, such as Additives and Specialty Additive Blends, UV & Light Stabilizers, Antioxidants, Release Coatings and more. Mayzo's Custom Additive Solution Program is designed to solve customer problems related to additive measurement, incorporation, efficiency and hygiene. Mayzo works closely with their customers to uncover and define the most cost effective, quality driven solutions.
---